Introduction
First in Singapore
The Biggest Range in the City
Inspiring Displays
Photos
A new milestone was set with the opening of the three-level Harvey Norman flagship superstore at Millenia Walk, featuring a unique retail experience in Asia. With 100,000 square feet of space, it boasts just about the biggest range of electrical, IT, furniture, and bedding products in Singapore.
The store is set to inspire, in terms of store layout and how it's merchandised. The 1st level features Wonder Photo Shop by FUJIFILM, Home and Kitchen appliances, Audio Visual, Cameras, Computers, Gaming and Connected Health & Fitness products. 2nd level features a whole floor of sofas, dining sets, outdoor and office furniture, as well as Homeware decoration accessories. The whole of 3rd level is devoted to mattresses, bed frames, bedroom sets, kids bed frames and bedding accessories.
Kenneth Aruldoss, Managing Director of Harvey Norman Singapore and Malaysia says, "We are bringing you a revolutionary, first of its kind shopping experience over 3 levels of 100,000 sqft retail space; we are set to redefine customers' experience in Singapore."
First in Singapore
Wonder Photo Shop by FUJIFILM
The Wonder Photo Shop concept will unlock the inner artist in you, and inspire you to print and craft your own distinctive photo works with the new FUJIFILM instax accessories range. Inspired by the vintage aesthetic that has made the FUJIFILM instax range so popular, the Wonder Photo Shop resembles an old-school classroom, with wooden bookshelves and vintage-inspired craft tables which will entice you to produce your own original works of art.
Make your one-of-a-kind photo gifts, decorating wall art, and scrapbooks on the spot, using the retro-style bar stools fitted with photo-ordering kiosks that will easily allow you to select and print your memories. The range includes scrapbook gifts, washi tape, 3D stickers, puffy stickers, frame deco and much more, setting the tone for everyday scrapbooking.
Samsung CenterStage
CenterStage is a revolutionary new digital experience on an 85-inch UHD display, showcasing the entire Samsung Digital Appliances range in a compelling, immersive environment. Not only can you interact and experience the appliances digitally, you can also easily envision these products in your home.
Microsoft Store-in-Store
You can expect interesting workshops on Windows/Surface and Office. You can also play Xbox games 'live'.
Major Built-In Cooking Appliances Brands
With the objective of catering to all kinds of cooking styles and preferences, Harvey Norman Millenia Walk is the only superstore that has brought all the best of built-in cooking appliances together under one roof. To inspire your kitchen concepts, shop for products by Miele DeDietrich, Brandt, Fisher & Paykel, Smeg, Bosch and Belling.
Major Action Camera Brands
Sports enthusiasts and active individuals will find a wide range of action cameras under one roof, including Go Pro, Sony, Casio, Panasonic, SJcam and ISaw.
New and Exclusive Brands
Experience high-quality products making their debut in Singapore and are exclusively available at Harvey Norman.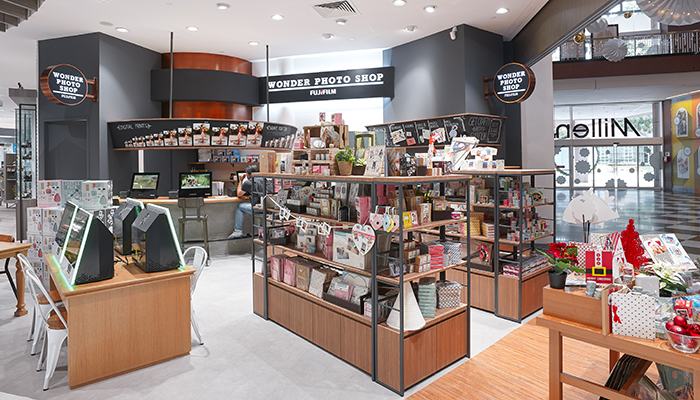 Wonder Photo Shop by FUJIFILM
Microsoft Store-in-Store
The Biggest Range in the City
Bedding
With over 100 mattresses and bed frames to choose from, Harvey Norman Millenia Walk has the biggest bedding range in the city, and probably one of the biggest in the world! The selection goes from premium mattresses to those that are a little easier on the pocket. The popular mattress brands Hilker, King Koil, Sealy, Simmons and Tempur each have their own MW-gallery featuring their premium products. This superstore also houses the biggest range of kids' bed frames and sofa beds in Singapore.
Furniture
Fill your house with leather sofas from Saporini and furniture from Oliver B and Alf, all from Italy. Or choose from German brand Hilker's line of leather sofas. You can also pick something up from the French-inspired furniture designs of Marie Claire. You can also upholster your choice of Lifestyle sofas with over 2,000 different kinds of fabric from Warwick, a fabric house from the UK and Australia.
Harvey Norman Millenia Walk also has an extensive range of home furnishing accessories which you can use to decorate your home.
Audio Visual
This superstore not only offers you a complete solution for home entertainment, but also houses the biggest range of large screen TVs, particularly those who pass the 100-inch mark. You can also take a look at the biggest range of LG OLED TVs under one roof.
Health and Fitness Items
If you're a health and fitness buff, you will be pleased to learn about the full range of fitness wearables like pedometers, and other equipment like blood pressure monitors, weighing scales, and the latest smart watches.
Furniture by Marie Claire
Warwick fabric options and bedding selections
Inspiring Displays
Apartments
Looking for ideas on how to decorate your home? Get inspired by the model apartments located in the 2nd and 3rd floor which have been fully furnished with iconic pieces.
Built-in Kitchen Appliances
See what your kitchen could look like with the various kitchen settings which showcase appliances from major brands. The appliances are also set-up to allow for frequent cooking demonstrations.
Kitchen appliances by Belling
Kitchen displays
See Harvey Norman Millenia Walk
Click to close
Click to close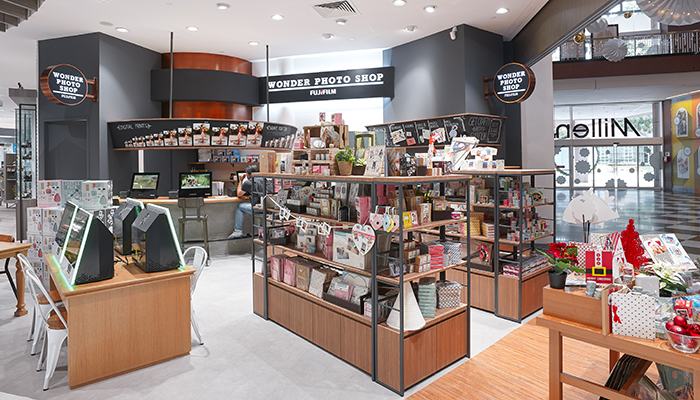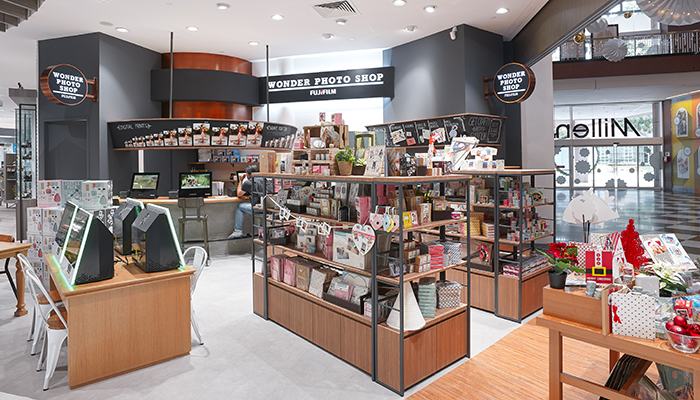 Click to close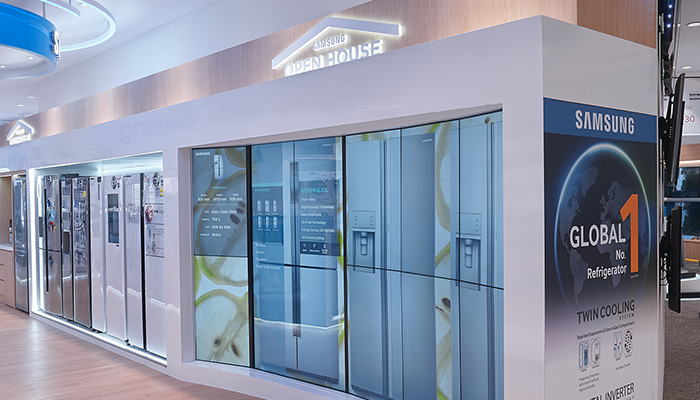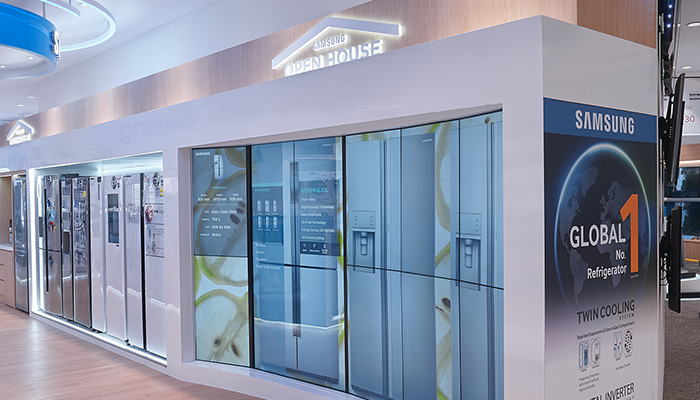 Click to close
Click to close
Click to close
Click to close
Click to close
Click to close
Click to close
Click to close
Click to close
Click to close
Click to close
Click to close
Click to close
Click to close
Click to close
Click to close
Click to close
Click to close
Click to close
Click to close
Click to close
Click to close
Click to close
Click to close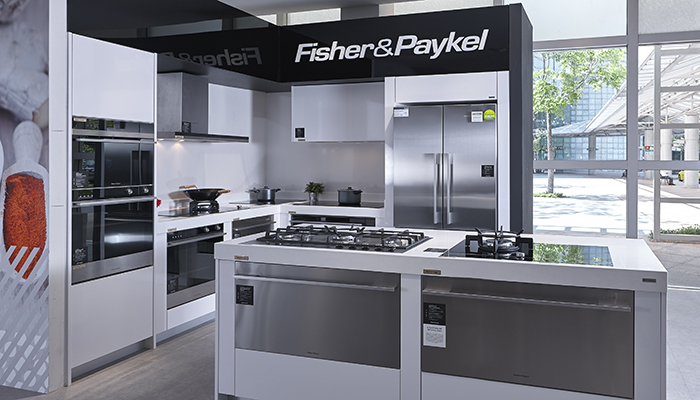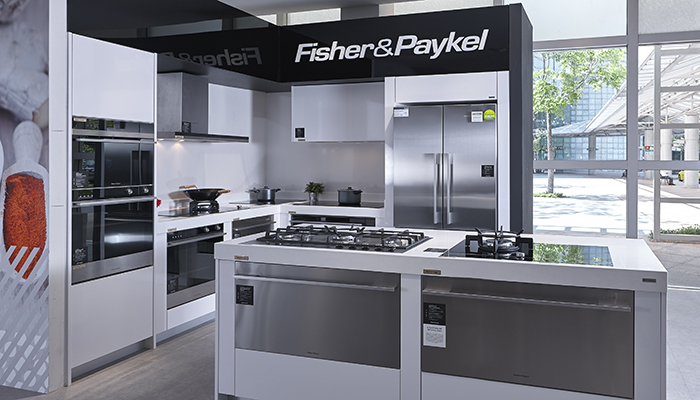 Click to close
Click to close
Click to close